International Project Management live
Description:
Project Management is nowadays a key skill in companies, organisations, institutions and in the administration. As a team member or a project manager, more than 50% of your workload consists of project work.
Following the main international standards PMI and IPMA, this PM certification module is a blended learning course. The company STS in Lausanne is an authorized training centre certified by PMI and the awarded certificates are acknowledged worldwide. The e-learning part makes up about 80% of the course including an individual or group coaching. This learning approach is successfully used in more than 50 countries worldwide and the main learning instruments are translated into more than 20 languages. Students get a well-balanced mix of theory, exercises, examples, videos and checklists and benefit from a diversified learning experience.
The learning content consists of the three e-learning courses "pm fundamentals", "pm competences ICB 4 people" and "PM BoK sixth edition", two assessment tools (knowledge test fundamentals and pm skill test) and the pm simulation SimulTrain. The pm simulation SimulTrain is usually a two day in-classroom training. SimulTrain® is an online simulation of project management which allows learners to acquire core project management competencies as well as teamwork and leadership skills in an enjoyable way.
Learning Objectives:
After the completion of the course, the participants will be able to:
understand the principal concepts of project management
apply project management methods and instruments into practise
manage a small or medium-sized project
contribute to project success
The whole program can be a step towards an international certification by PMI or IPMA.
For further information on course fees and registration, please see the attached form.
This certificate course can be credited to the master program "Intercultural Leadership and Technology".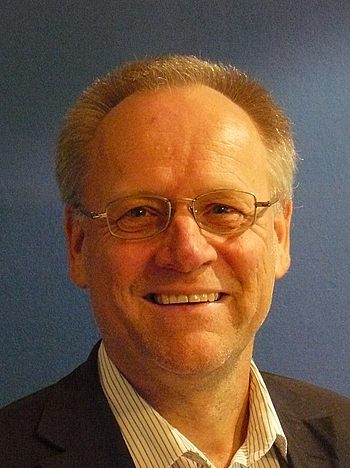 Hans-Jürgen Weisser