LaIC China
This course is especially interesting for those with professional or personal interest in the Chinese culture. Thus, the aim of the course is to introduce the Chinese culture in all its facets.
The course consists of the following two part-modules:
Chinese Business Culture
Leadership in Chinese Companies
Chinese Business Culture
This course is divided into four blocks. They include an overview of China, where Chinese politics, economy, culture, and society will be introduced. This block aims to provide context for Chinese business.
The second block centres around key concepts in Chinese business practice, for instance, guanxi (relations), renqing (human feelings) etc.
We will also look at specific opportunities and challenges when doing business in China, such as dealing with bureaucracy and government hurdles.
And the fourth and final block will aim to enhance your intercultural awareness and competence.
Upon successful completion, participants
understand the Chinese culture.
are able to recognize how this culture has changed in the course of history.
comprehend and can deal with the effects this culture has on companies, industries and the culture of professionalism.
are able to identify and implement successful corporate activities within the respective cultural environment.
Leadership in Chinese Companies
Participants learn about different leadership theories and the culture dimensions in China.
Selected leaders of successful Chinese companies and politics are presented. In this context, the power of female leadership is also discussed.
Using many practical examples and interviews, participants will gain insight into different leadership styles in China. In addition, case studies are used as a learning method.
Upon successful completion, participants
are able to recognize cultural impacts and their consequences on leadership expectations and structures in Chinese companies.
understand the impact of cultural differences on all managerial levels and are able to plan actions and be more sensitive to adapt reactions accordingly.
For further information on course fees and registration, please see the attached form.
This certificate course can be credited to the master program "Intercultural Leadership and Technology".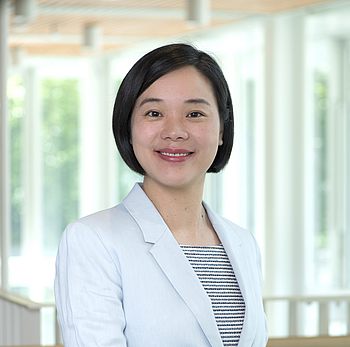 Sujing Xu
Eva Mägerlein