Leadership and Intercultural Competence in Russia
Description:
The German-Russian relations have a long history. Russia has always been an interesting and important business partner to Germany. Despite the geographic proximity, the representatives of both countries are culturally different. This often leads to confusion in or even failure of business relationships. This course is especially interesting for those with professional or personal interest in the Russian culture. Thus, the aim of the course is to introduce the Russian culture in all its facets. Students learn about important aspects for understanding the cooperation with Russian companies and companies in Russia. Participants understand the economic, political, intercultural and legal framework conditions for the conduction of business with or in Russia. Special emphasis is placed on intercultural competence and the understanding of cooperations with Russian companies. Students know the typical characteristics of Russians in the professional and private life, the way Germans and Russians differ in their way of acting and thinking, what to pay special attention to when doing business with Russians, how to avoid disrespectful and awkward situations in business meetings and negotiations and which leadership competencies and principles are required for a German manager in Russia.
For further information on course fees and registration, please see the attached form.
This certificate course can be credited to the master program "Intercultural Leadership and Technology".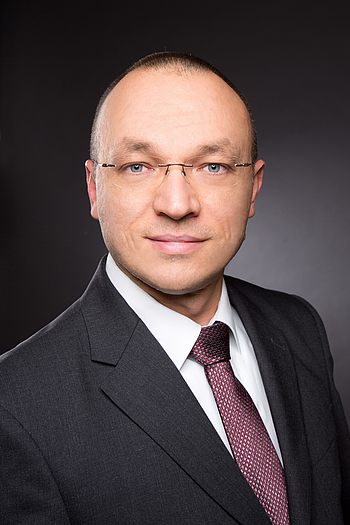 Dr. Radik Valiullin