Organizational Development and Leadership
Description:
What is needed from a captain to lead the ship through a storm?
What does the crew need from a captain to continue performing while being in great danger?
In our module "Organizational Development & Leadership" we will look into the fascinating topic of leading organizations and particularly leading and managing the change of organizations. Thus, the module consists of the two courses "Leadership & Leading the Change" and "Change Management: Dynamic in Organizations". In the courses you will experience a combination of scientific models, pragmatic hands-on guidance and real-life case studies. In the on-campus days at the end of the module (we meet physically or virtually), you will apply the insights of the courses in a comprehensive transformation case and lead and manage a change project yourself. Thus, after completing the module you will be well prepared to lead a ship yourself, handle the needs of the crew and successfully reach new shores with your organization.
Learning Objectives for "Leadership and Leading the Change":
Distinguish leadership styles
Describe leadership tasks and tools,
Present methods for change management
Apply the aforementioned skills in case studies
Learning Objectives for "Change Management: Dynamic in Organizations":
Recognize and distinguish different forms of organizational change
Describe models and phases of organizational change
Present methods to manage organizational change
Apply the aforementioned skills in case studies
For further information on course fees and registration, please see the attached form.
This certificate course can be credited to the master program "Intercultural Leadership and Technology".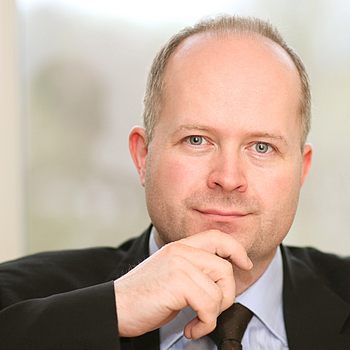 Dr. Michael Lindemann